Wes Uhlman
The political legacy of 1968 took shape in Seattle the following year when 34-year old Wes Uhlman was elected mayor. He proved to be a politician of the changing times and perhaps the most successful mayor in the city's history.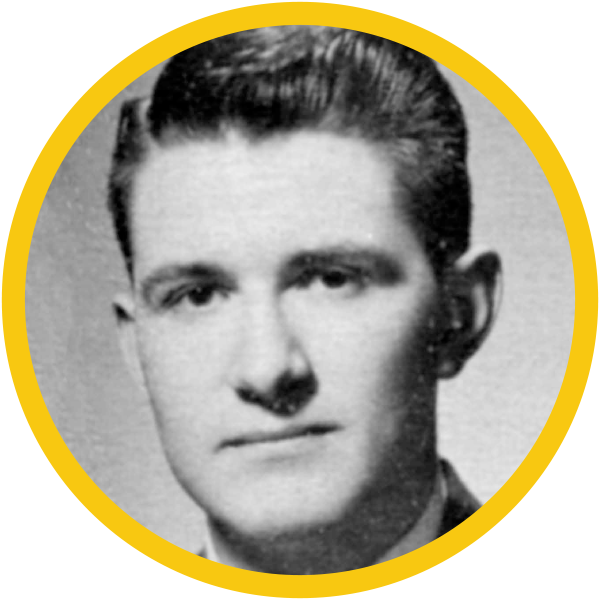 Uhlman entered the state Legislature in 1959. Washington State Archives
Exuding a Kennedyesque style with a Puget Sound flavor, Uhlman doubled the city's minority workforce, launched the Bumbershoot festival and created the Office of Women's Rights. He also presided over the opening of the Kingdome and Burke Gilman Trail, the restoration of Pioneer Square and Pike Place Market.
And he did it despite the "Boeing Bust" recession, a police payoff scandal and a recall vote pushed by defiant city employees. Racial tensions were hairtrigger. A public spat erupted with the White House after Uhlman refused to help federal agents raid the local Black Panthers.
"We pretty much turned the bureaucracy upside down," says Uhlman's budget director Don Stark, "down to the fingertips of dogcatchers."
Read more about Wes Uhlman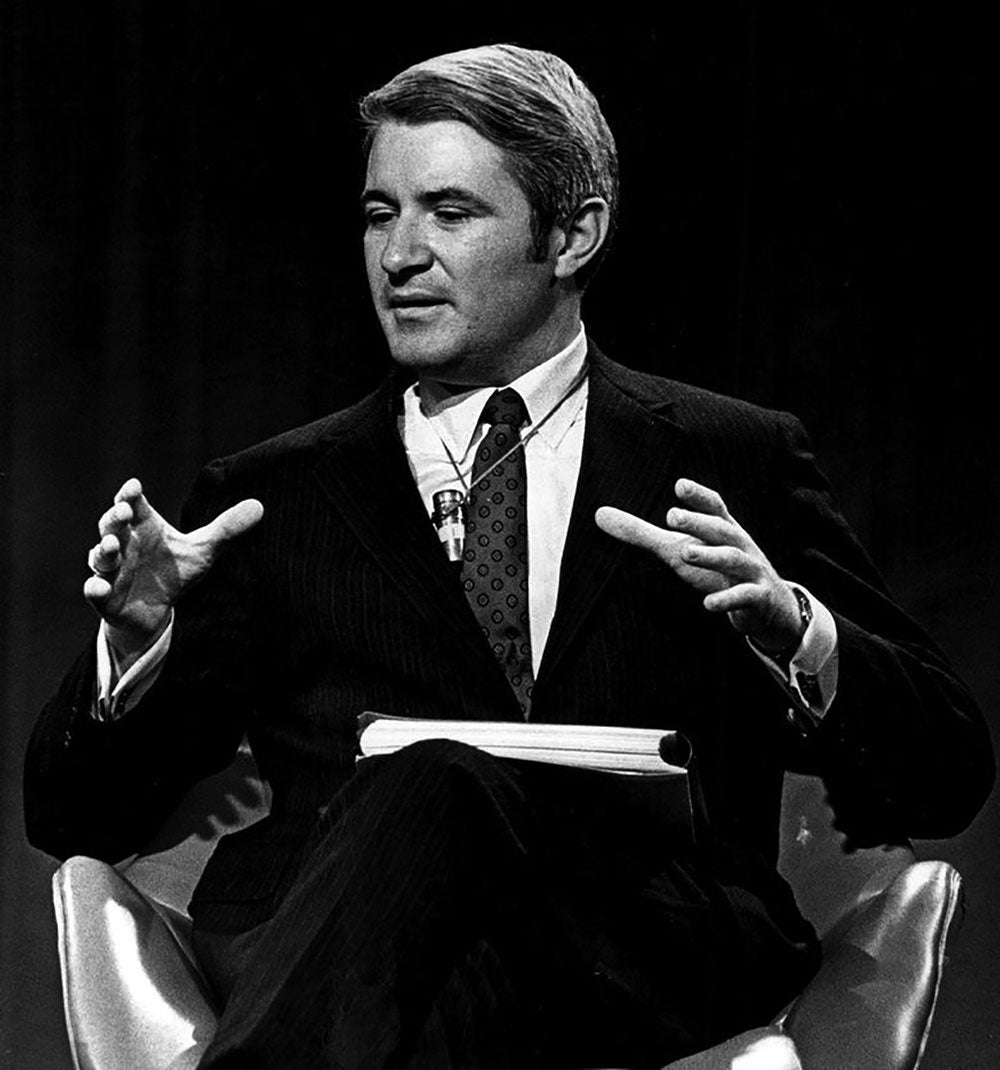 Click/tap images for larger view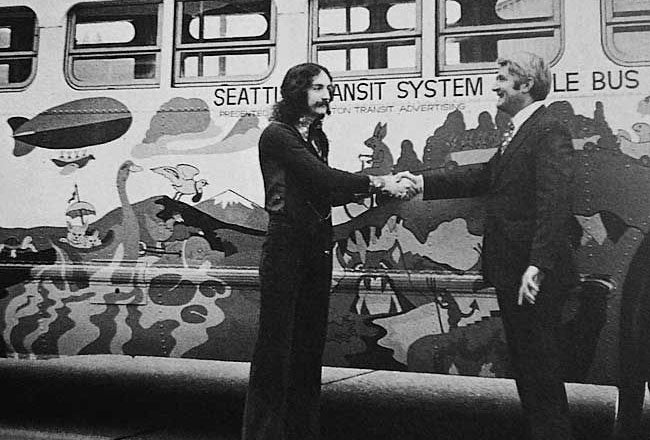 Psychedelic artist John Moehring decorated a Seattle bus to promote ridership for Uhlman. Seattle Municipal Archives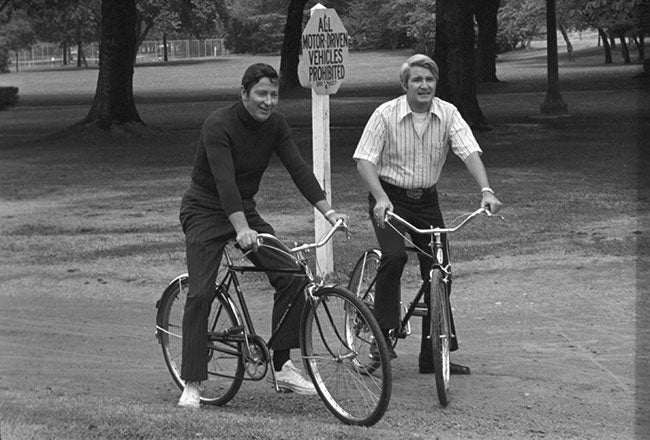 Uhlman and King County Executive John Spellman rode two-wheelers to advocate bike commuting. Spellman Collection
Top Left: Psychedelic artist John Moehring decorated a Seattle bus to promote ridership for Uhlman. Seattle Municipal Archives
Top Right: Uhlman and King County Executive John Spellman rode two-wheelers to advocate bike commuting. Spellman Collection
Bottom: Seattle's Bumbershoot festival originated under Uhlman. Seattle Municipal Archives