Bryon Loucks
Bryon Loucks and John Kedenburg, police officers' sons, met 9,000 miles from America at the height of the Vietnam War.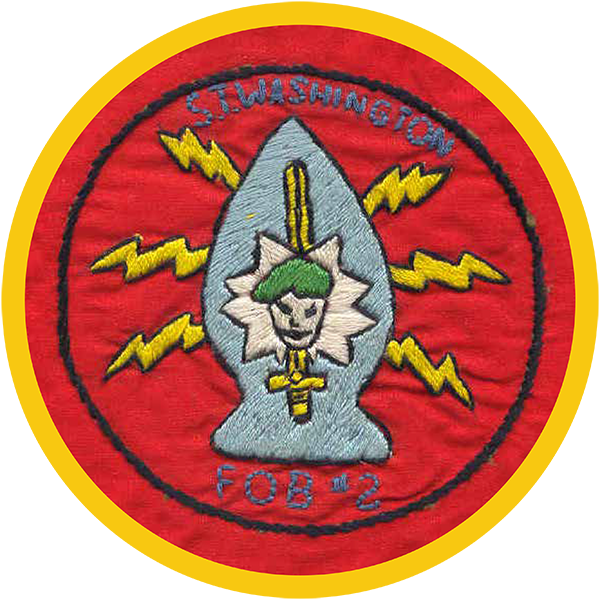 The patch Loucks designed for his team. Bryon Loucks Collection
Loucks, a Green Beret medic from Port Angeles, volunteered for a secret reconnaissance group operating along the Ho Chi Minh Trail. When he arrived in 'Nam in 1968, a seasoned team leader from New York became his mentor. His name was John Kedenburg.
A stickler for detail, Kedenburg taught Loucks the lore of survival. It literally was a jungle out there. That summer, Kedenburg's selfless courage cost him his life. He surrendered his seat on a rescue helicopter to a member of his team during a ferocious firefight. Loucks was part of the group that recovered his friend's body.
Kedenburg was posthumously awarded the Medal of Honor. "John was the kind of leader you never forget," says Loucks, who formed a team he christened "Spike Team Washington." The retired Weyerhaeuser forester now lives in Lewis County.
Read more about Bryon Loucks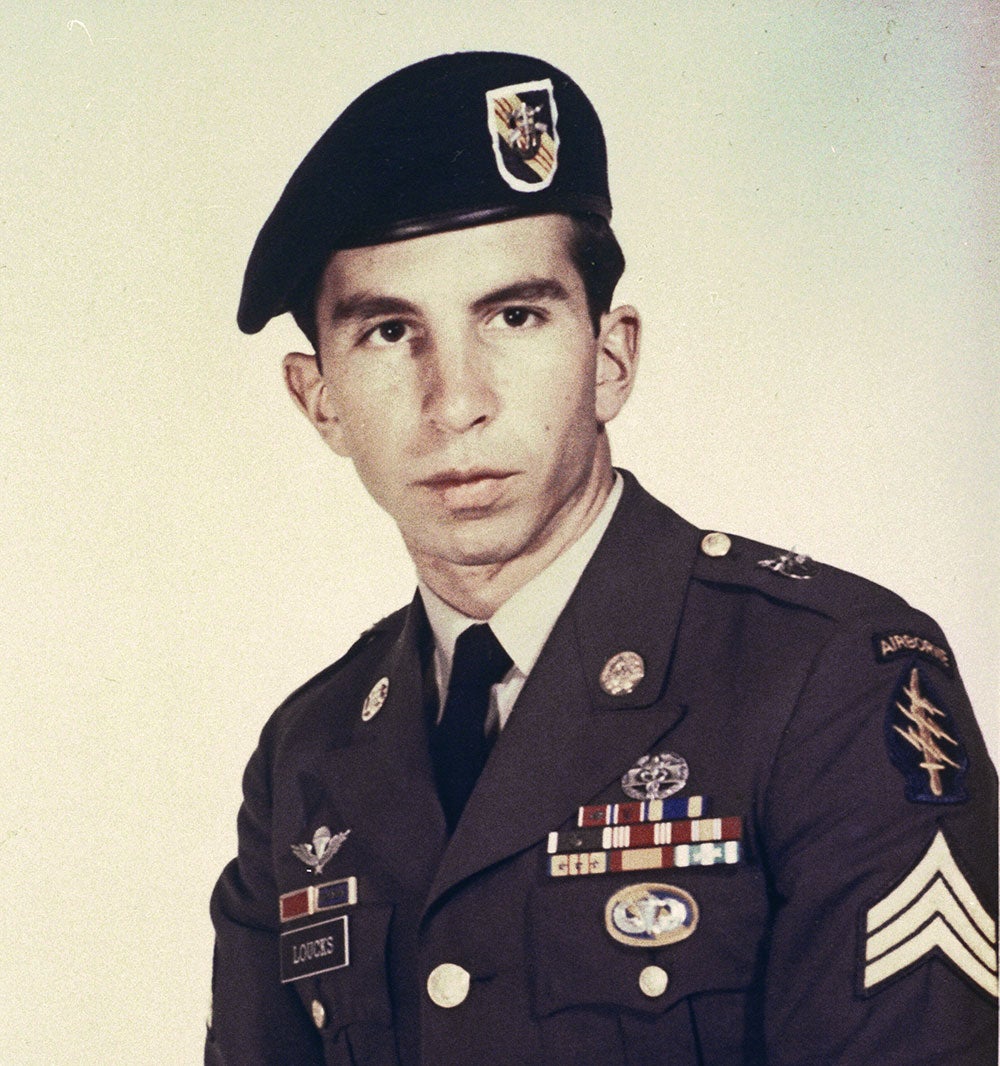 Click/tap images for larger view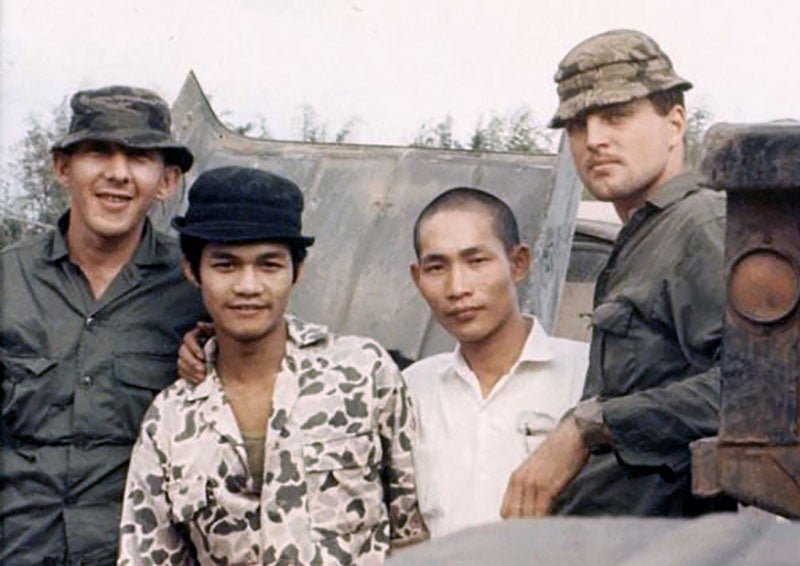 Spec. 5th Class John J. Kedenburg, right, was Bryon Louck's mentor in Vietnam. Kedenburg was awarded the Medal of Honor posthumously. John L. Plaster Collection
Top: Spec. 5th Class John J. Kedenburg, right, was Bryon Louck's mentor in Vietnam. Kedenburg was awarded the Medal of Honor posthumously. John L. Plaster Collection
Bottom Left: Bryon Loucks volunteers at the Veterans Memorial Museum in Chehalis. John Hughes Photo
Bottom Right: Sgt. Loucks, a Special Forces medic, as the leader of Spike Team Washington in Vietnam. Bryon Loucks Collection