Art Fletcher
When Arthur Fletcher announced his candidacy for lieutenant governor on May 3, 1968, his race made him such an electoral novelty that practically every newspaper in the state used the same identifier. He was "the Negro Pasco city councilman."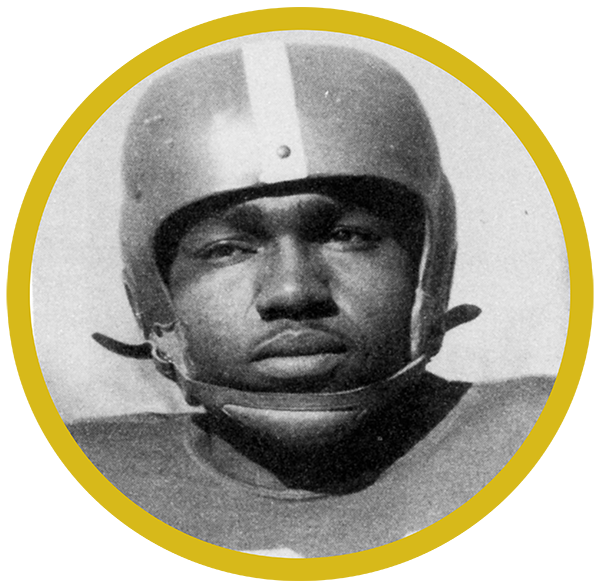 Fletcher as a star tailback at Topeka's Washburn University. Washburn University Archives
The former Kansas football star was a big man—6-4, 250 pounds—with a bellowing laugh. He radiated charisma and competence as a member of the Republican "Action Team." Gov. Dan Evans, Secretary of State Lud Kramer and Slade Gorton, the GOP nominee for attorney general, were all elected. A last-minute racist mailer likely played a role in Fletcher's narrow defeat.
Fifty years have passed. Washington hasyet to elect an African American to one of its nine statewide offices or Congress. But Fletcher's contribution to civil rights history is indelible. He became Assistant Secretary of Labor in the Nixon Administration, courageously pushing for Affirmative Action in federal contracts.
Fletcher also served in the Ford and George H.W. Bush administrations. And as executive director of the United Negro College Fund, he helped craft its memorable slogan, "A mind is a terrible thing to waste." Fletcher died in 2005.
Read more about Art Fletcher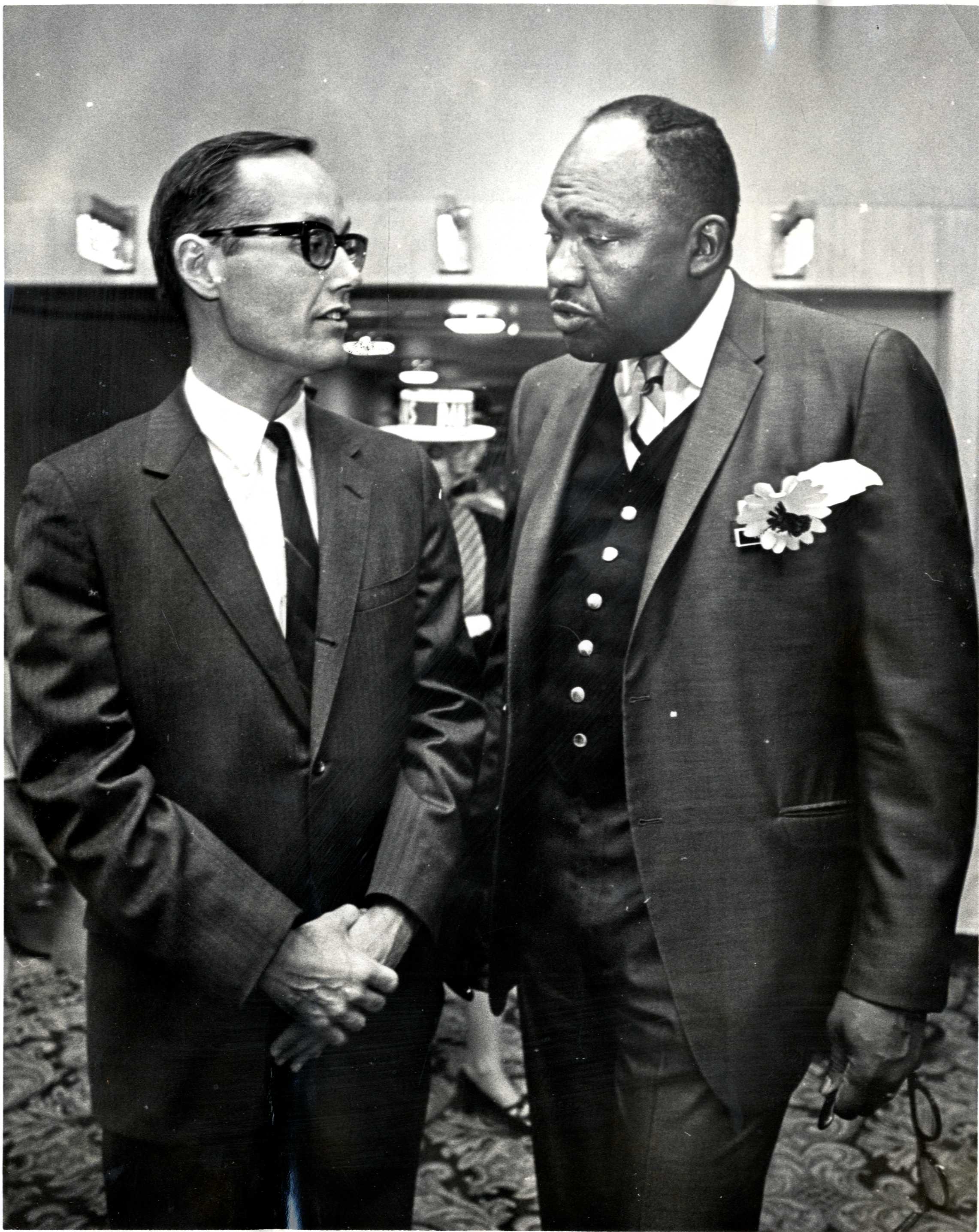 Click/tap images for larger view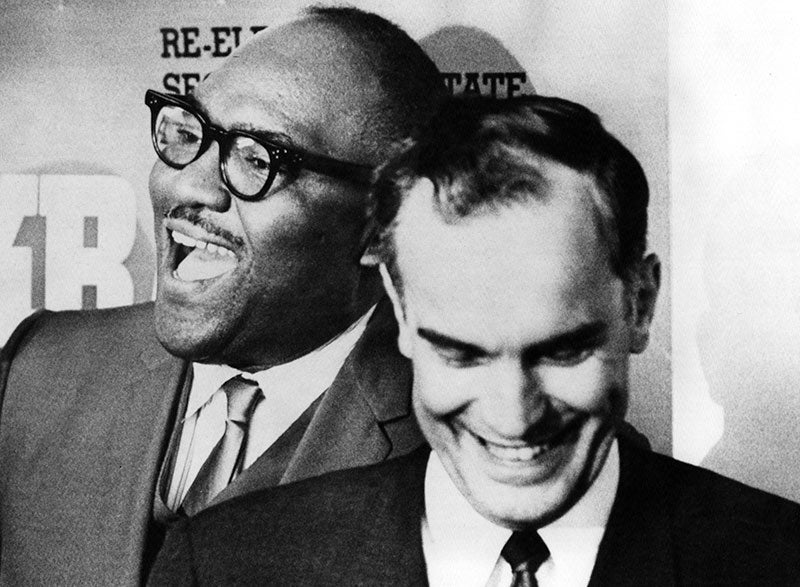 Fletcher and Evans celebrate their primary election victories in 1968. Washington State Archives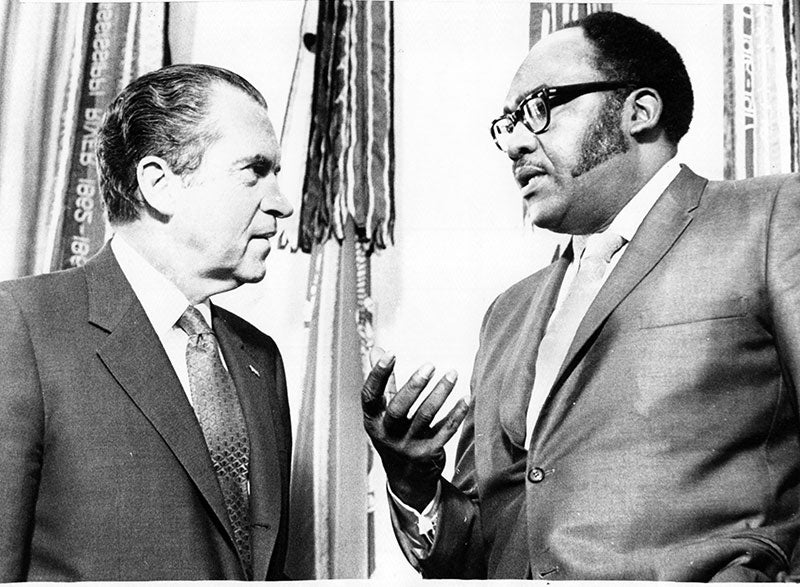 Fletcher talks with President Nixon in 1971 as he departs the administration to head the United Negro College Fund. Washington State Archives
Top Left: Fletcher and Evans celebrate their primary election victories in 1968. Washington State Archives
Top Right: Fletcher talks with President Nixon in 1971 as he departs the administration to head the United Negro College Fund. Washington State Archives
Bottom: The "Action Team" newspaper ad. Washington State Archives