Larry Gossett & Lem Howell
Larry Gossett and Lem Howell were born a decade apart in different countries.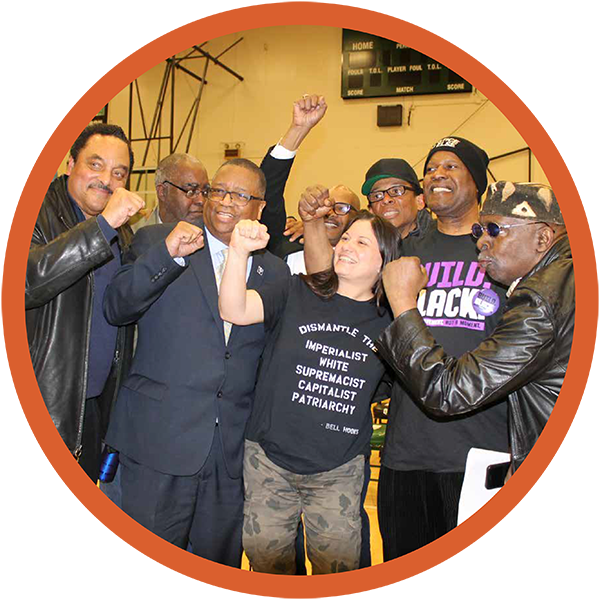 Gossett (in suit) returned to Franklin High for the 50th anniversary of a historic sit-in he led at his alma mater. John Hughes photo
One thought elections were a bourgeois trap. The other was president of Young Democrats. One believed in black power by any means necessary. The other was devoted to the rule of law. One grew an Afro and traded his collared shirts for dashikis. The other kept a neat part in his hair and wore suits.
Gossett and Howell took different paths in fighting for civil rights, but both believed that "wait" almost always meant "never," to paraphrase Martin Luther King Jr. They both spent the last half-century battling for minorities and marginalized people, showing the breadth of the movement, from sit-ins to legal briefs, while winning battles for students, construction workers and others.
"You have to have the courage to speak up and do what's right. And that is what both Lem and Larry have," says Twyla Carter, a senior staff attorney at the ACLU who calls both her mentors.
Read more about Larry Gossett & Lem Howell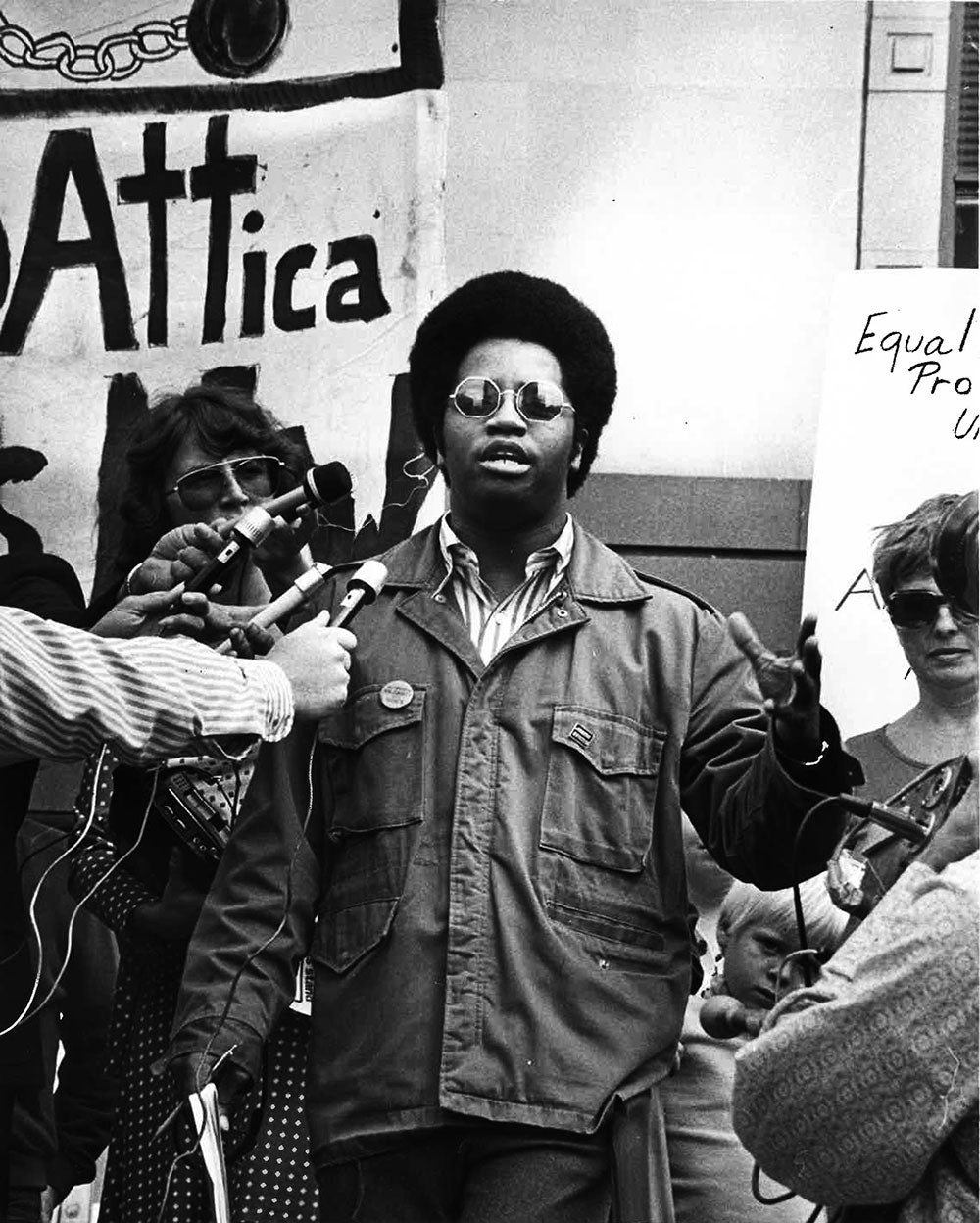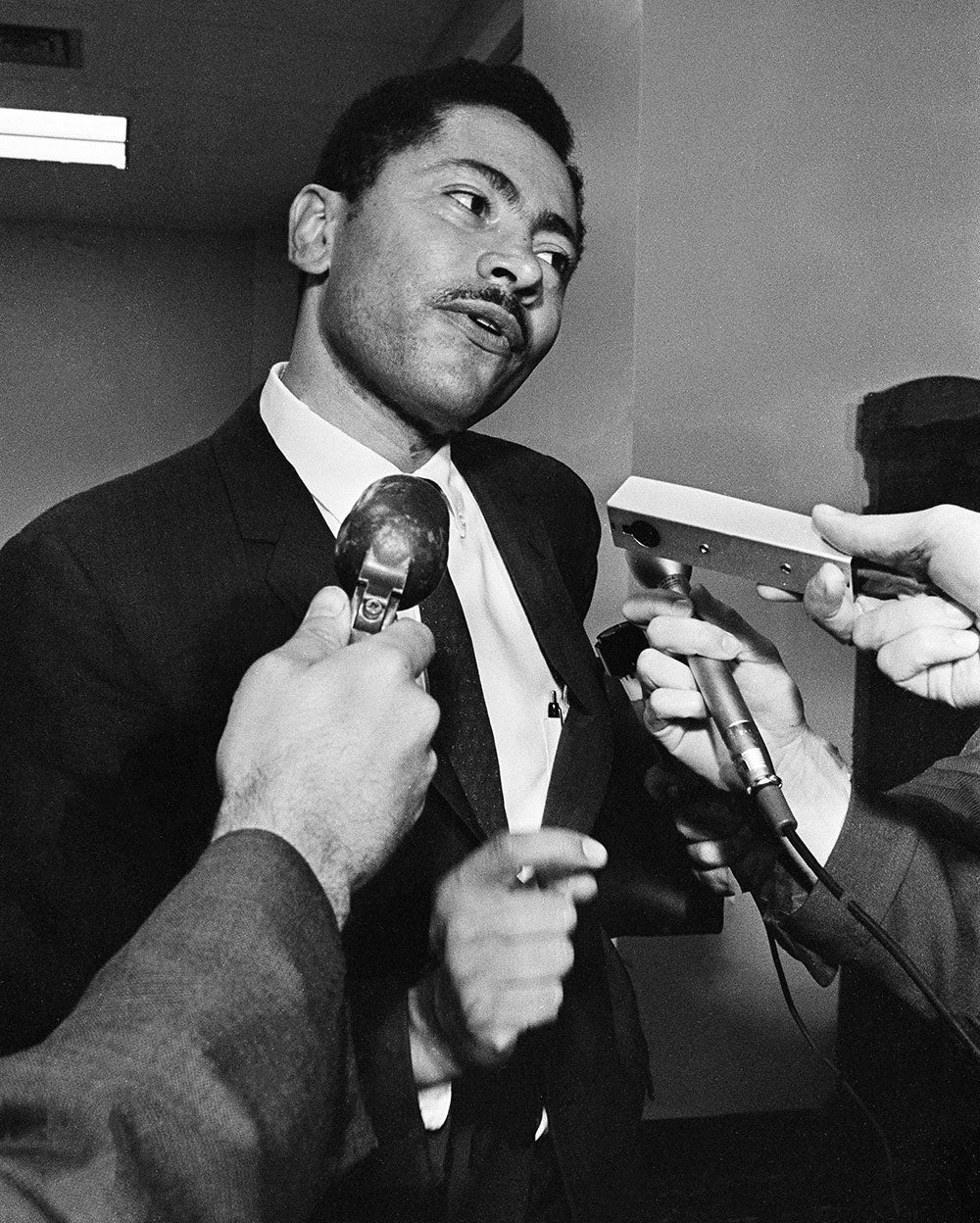 Click/tap images for larger view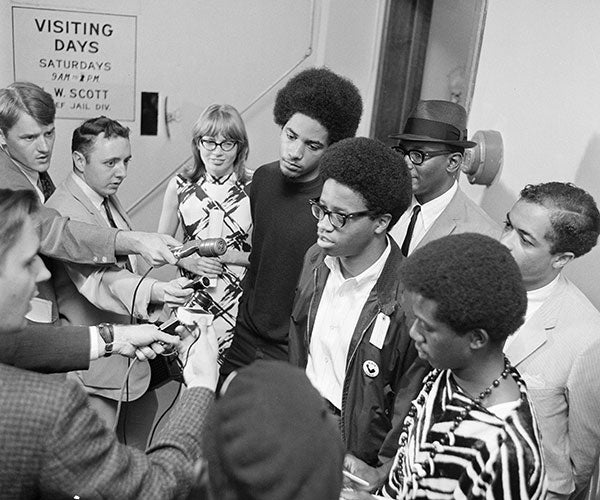 Gossett (with glasses) is interviewed in the courthouse after his arrest for the 1968 Franklin sit-in (Aaron Dixon, later leader of the Seattle Black Panthers, is left of Gossett). MOHAI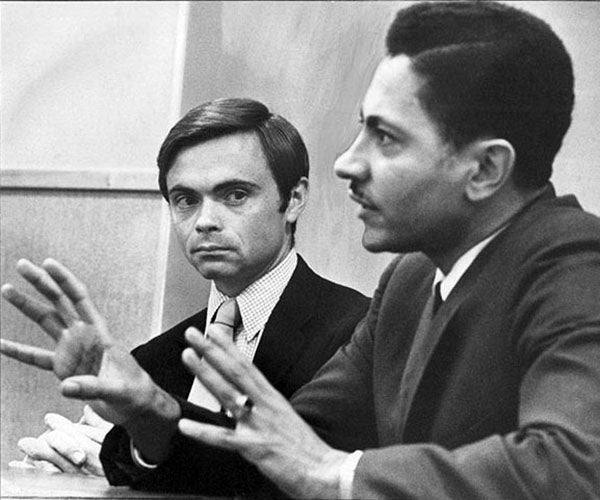 Howell ran for King County Prosecuting Attorney in 1970 but lost to fellow reformer Chris Bayley (left). MOHAI
Left: Gossett (with glasses) is interviewed in the courthouse after his arrest for the 1968 Franklin sit-in (Aaron Dixon, later leader of the Seattle Black Panthers, is left of Gossett). MOHAI
Right: Howell ran for King County Prosecuting Attorney in 1970 but lost to fellow reformer Chris Bayley (left). MOHAI