Tom Robbins
Tom Robbins hates being labeled a '60s writer, but his first book, Another Roadside Attraction, is viewed as the quintessential counter-culture novel.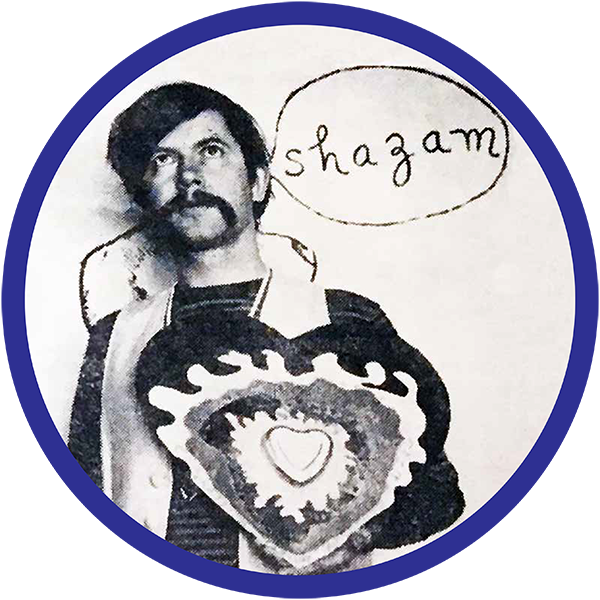 Robbins led the neo-Dada Shazam Society's performance-art "happenings." Seattle Post-Intelligencer
Robbins wrote about arts for The Seattle Times until he famously quit by calling in "well." After reviewing Jimi Hendrix's 1968 homecoming concert for Helix, an underground paper, he decamped to Pacific County to write his fantastical breakthrough novel.
The Los Angeles Times declared Robbins the new Mark Twain. Hollywood adapted his next book, Even Cowgirls Get the Blues. His subsequent bestsellers sold millions. With the possible exception of Hendrix, Robbins was the top emissary of arts and letters that sprang from Washington in the late'60s.
Unlike Hendrix, Robbins is still dispensing wisdom. In a look back, and ahead, for this project, the longtime Skagit Valley resident shared his views about the '60s staying power, our tendency to be "neither intellectually nor emotionally conditioned for ecstasy or enlightenment" and his optimism for Washington's future.
Read more about Tom Robbins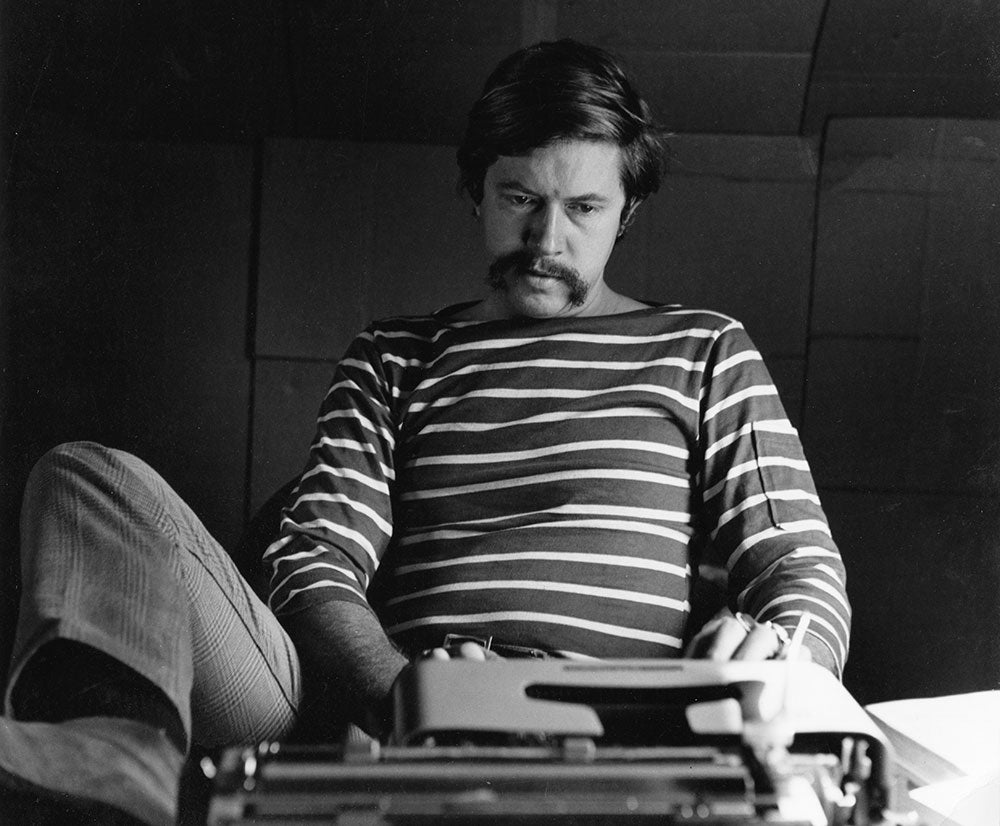 Click/tap images for larger view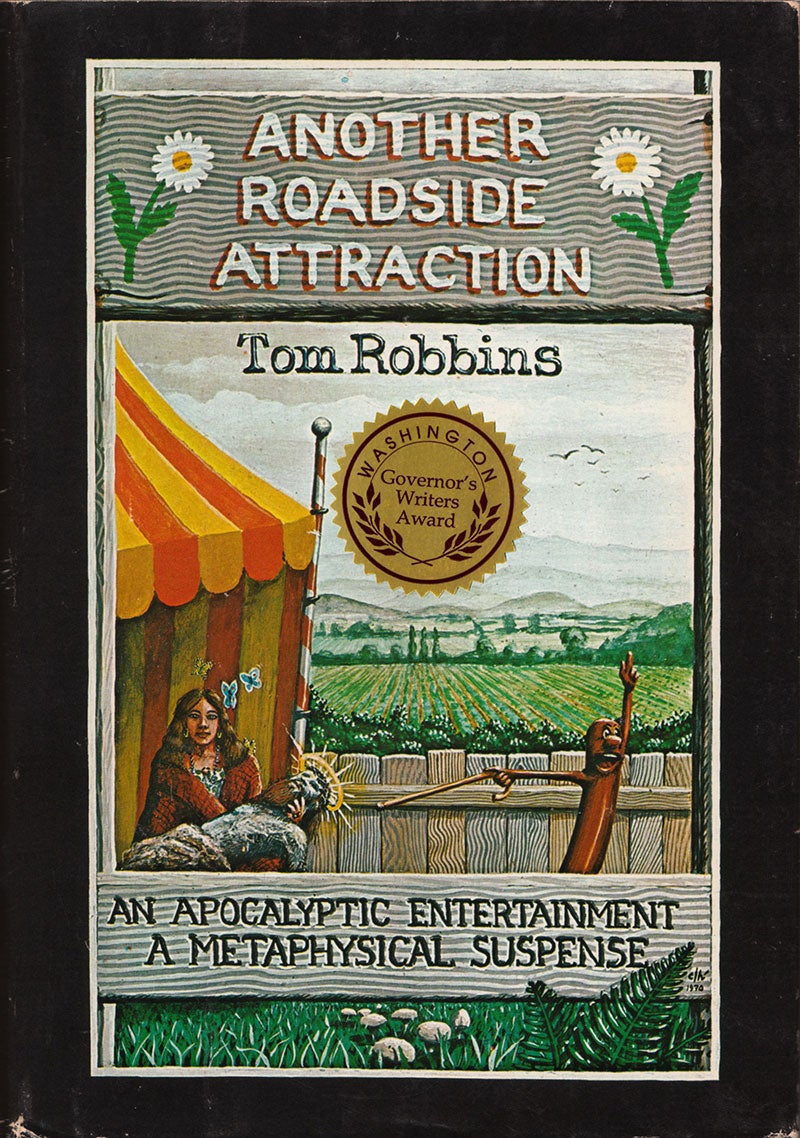 Another Roadside Attraction won the Washington Governor's Writers Award plus lofty praise from Rolling Stone. Washington State Library
Top: Another Roadside Attraction won the Washington Governor's Writers Award plus lofty praise from Rolling Stone. Washington State Library
Left: Robbins read his 1967 review of The Doors' first show in Seattle at the Museum of Pop Culture in 2017. Museum of Pop Culture
Right: "Disney on Ice" characters visiting the Seattle P-I newsroom were drawn to Robbins' desk. Seattle P-I