Mountain Climbers
Cora Smith Eaton
The suffrage campaign in Washington reached new heights on July 30, 1909, when Dr. Cora Smith Eaton hoisted a "Votes for Women" pennant at the summit of Mount Rainier. Astute suffragists had planned a national women's suffrage conference in Seattle to coincide with the Alaska-Yukon-Pacific Exposition, a gala world's fair. For $40 apiece, suffragists were invited to join The Mountaineers club on a 21-day trek.
Dr. Eaton, an experienced climber, was the first woman to summit the East Peak of Mount Olympus in 1907, and she climbed Washington's six highest peaks. A founding member of the club, she created a long list of supplies for the female hikers to pack, including knickerbockers, smoked goggles, bee veils and cold cream. Eaton, a physician, provided medical advice to climbers. In the summer of 1909 she proudly attached the suffrage pennant to the A-Y-P flag and poked it in the glacier-capped summit. Washington women won the vote a year later.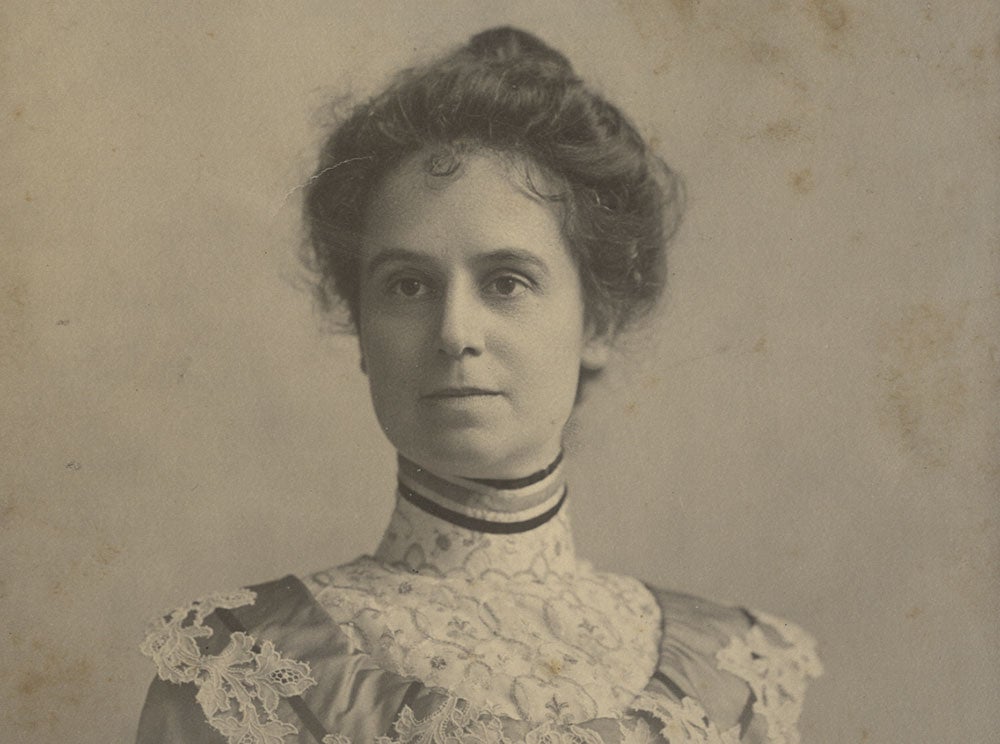 Melissa Arnot Reid
Almost a century after the suffrage pennant was planted atop Mount Rainier, Melissa Arnot was discovering her passion for ascending into thin air. Her parents put a premium on happiness, and Arnot found hers in climbing Rainier over 100 times as a guide. She went on to lead expeditions on some of the world's highest mountains. She has summited Mount Everest six times. The last of those treks was extraordinary.
In 2016, after seven years of training, Arnot reached her ultimate goal by becoming the first American woman to summit and descend Everest with no supplemental oxygen. Only six other women have completed the feat. Each breath at the extreme altitude has a third of the oxygen received at sea level. "The mountain doesn't care if you're male or female," she says. "It's going to give you the same challenges every day." Arnot has earned a reputation as America's best high-altitude female climber. Now married with a daughter of her own, Melissa Arnot Reid lives in the Methow Valley and mentors young female climbers and guides.