Broadcast Journalism
Dorothy Bullitt
They called her "The Queen of KING." Dorothy Stimson Bullitt acquired Seattle's first TV station in 1949 when a few thousand viewers were jiggling rabbit-ear antennae. Over the next decade, she created one of the most admired broadcasting companies in America.
Dorothy Stimson came of age in the suffrage era as the adventurous daughter of a wealthy Seattle couple. In the 1930s, after losing her husband to cancer and her brother in a plane crash, she was thrust into the role of managing a large portfolio of downtown real estate. "I didn't even have a lawyer," she remembered. "Can you imagine?" Real estate was a clubby man's world, but the widowed Mrs. Bullitt proved to be a quick learner. As a self-taught broadcast executive, she was as concerned about quality as profits and succeeded on both counts. Her fearless passion for the First Amendment propelled KING Broadcasting's commitment to community service and investigative journalism.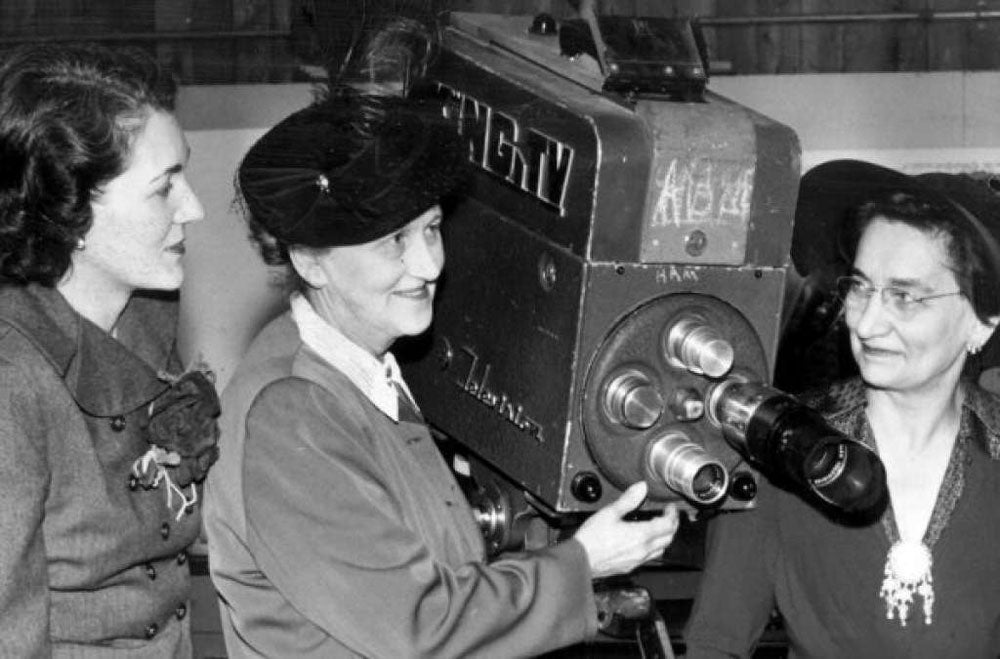 Jean Enersen & Lori Matsukawa
Jean Enersen and Lori Matsukawa personified the high standards Dorothy Bullitt established for broadcast journalism. Enersen, the first and longest-tenured local TV female anchor in U.S. history, worked at KING-TV for 48 years, Matsukawa for 36. Enersen arrived in Seattle in 1968 and quickly made her mark as both a serious journalist and personable anchor. In local TV news circles, they called her "The Franchise."
Those were also the bankable attributes Matsukawa brought to the KING Broadcasting news team when she joined the station in 1983. A native of Hawaii, Matsukawa received the Lifetime Achievement Award from the Asian American Journalists Association in 2005.
"The first threat to our democracy is an effort to muzzle the press," Enersen wrote in a 2018 editorial. "Early in my career at KING 5, our founder Dorothy Bullitt sent a team to China. It was 1979. We were the first local TV station in the country to send a reporter to China after normalization of U.S.-China relations. Her orders to me were, 'Go out and find the truth.'"