Early Okanogan history.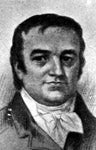 Title
Early Okanogan history: gives an account of the first coming of the white men to this section and briefly narrates the events leading up to and attending the establishment of the first settlement in the state of Washington under the American flag… September 1st, 1811.
Author
Brown, William Compton, 1869-1963
Contents
This is a brief history of the establishment of the American trading post at Fort Okanogan by Astor's Pacific Fur Trading Co. and its eventual cession to the Northwest Co. in 1813.
Publication Information
Okanogan: Press of the Okanogan Independent, [1911]
State Library Catalog Information
Notes
View
*DJVU | PDF
Some PDF files may be too large to load in a browser. If you experience any problems, right-click (Windows) or Ctrl + click (Mac) and choose "Save Link As" to save the file to your computer to open and view there.
Table of Contents
PDF Notice
If you experience difficulty viewing the PDF versions of the publication please make sure your PDF viewer and or browser is up-to-date. Internet Explorer users may wish to upgrade to the latest version of the browser or use an alternative, such as Google Chrome or Firefox.
---
Table of Contents
Note
DJVU files are much smaller in size and will download and display faster than the PDF versions.
---
Plugin Required
To view the images you will need either a DJVU plugin or Adobe's Acrobat Reader, both which are free.