Microsoft Imagine Academy Online Learning
The Washington State Library's Microsoft Imagine Academy provides Washington state residents free access to high quality online learning resources for Microsoft Office (productivity) applications, computer science, data science, IT infrastructure, and developer. Resources for each Learning Path are listed below; these may include Online Learning Directories (links to videos), Microsoft Official Academic Course (MOAC - eTextbook) and Study Guides (ebook), plus accompanying assessments and practice files. Course Packages (when available) contain all available resources for the named content area.
Know it? Prove it! The best way to validate your knowledge and skills - and prove to employers you have what it takes to get the job done - is to get Microsoft certified - now free for a limited time for ALL Washington residents. Microsoft Office Specialist (MOS), Microsoft Technical Certification (MTC), and Microsoft Certified Educator (MCE) certifications are available. Get certified in 3 steps:
Step 1 - Learn using the Microsoft Imagine Academy resources below, visit your local (Washington) public library's website to get access to LinkedIn Learning online learning courses (you will need a valid library card) and other resources, or use online learning tools found on WSL's Learn, Practice, Certify page, or on Microsoft Learn.
Step 2 - Practice using exam practice tests. The State Library funds GMetrix practice test access for Washington residents. Contact your local public library or email State Library staff Elizabeth Iaukea to request an access code. GMetrix practice tests are accepted pre-requisites for free certification through the WSL/Washington Libraries program. Alternatively high school or college transcripts showing a passing grade in a course covering the exam content are accepted.
Step 3 - Certify at a participating Washington public library, College, or with the State Library. Locate an Authorized Testing Center near you using the Certiport Locator and contact them to schedule your exam. Exam inventory is free to Washington residents, but some locations may charge a proctoring fee of up to $30 per exam. Contact the site for more information. In response to the COVID-19 closures, online exam proctoring is temporarily available. For more information email Elizabeth Iaukea.
---
Productivity/Office - MOS Certifications
Office 2019/365 - Video-based courses for learning and certification exam preparation (search for 'cert prep' followed by the application name) from LinkedIn Learning /Lynda.com, available free of charge through your local public library (valid library card and PIN required for access). Find your Washington public library.
Office 2019 Online Learning Directory - Excel file (exam prep content for each application are on separate tabs)
Office 2016
MSIA Microsoft Office 2016 Applications Online Learning Directory (Excel file)
*To access practice files for MOS Study Guides, choose 'Downloads'
Computer Science
MSIA Online Learning Directory Computer Science Excel file with links to videos for following Computer Science courses: Technopreneurship: From Pitch to Prototype, Introduction to Python, HTML5 App Development (exam prep for MTA 98-375 exam), Software Development (exam prep for MTA 98-361 exam); each course is on a separate tab.
Data Science
MSIA Online Learning Directory Data Science (last download 11.5.21) Excel file with content covering Excel 2016 & 2019, Access 2019, Database Fundamentals (exam prep for Exam 98-365), Intro to Data Science, and additional Data Science courses; each topic is on a separate tab.
IT Infrastructure
MSIA Online Learning Directory IT Infrastructure (last download 11.5.21) Excel file with links to videos supporting Exam 98-366: Networking Fundamentals and Exam 98-367: Security Fundamentals
Microsoft AI & Cloud Computing
MSIA Online Learning Directory Fundamentals (last download 11.5.21) Excel file with links to videos supporting Exam AZ-900: Azure Fundamentals and Exam MS-900: Microsoft 365 Fundamentals, and Exam MB-900: Microsoft Dynamics 365 Fundamentals
All content in this section links to Microsoft Learn, provided for your convenience
Microsoft Certified Educator (MCE) is a technology literacy certification for educators.

We encourage your feedback. If you have comments or suggestions, please use our
feedback form
.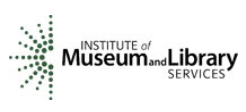 Funded in part by the Institute for Museum and Library Services (IMLS) through the Library Services and Technology Act (LSTA).