Illustrated history of the Big Bend country.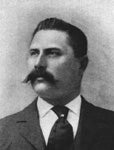 Title
Illustrated history of the Big Bend country, embracing Lincoln, Douglas, Adams, and Franklin counties, state of Washington.
Author
Western Historical Publishing Company
Contents
This regional history covers the counties and towns of the Big Bend country, including election results, the earliest schools, gunfights and extensive biographical sketches for Lincoln, Adams, Douglas and Franklin counties.
Publication Information
[Spokane, Wash.] Western Historical Pub. Co., 1904.
State Library Catalog Information
Notes
View
*DJVU | PDF
Some PDF files may be too large to load in a browser. If you experience any problems, right-click (Windows) or Ctrl + click (Mac) and choose "Save Link As" to save the file to your computer to open and view there.
Table of Contents
PDF Notice
If you experience difficulty viewing the PDF versions of the publication please make sure your PDF viewer and or browser is up-to-date. Internet Explorer users may wish to upgrade to the latest version of the browser or use an alternative, such as Google Chrome or Firefox.
---
Table of Contents
Note
DJVU files are much smaller in size and will download and display faster than the PDF versions.
---
Plugin Required
To view the images you will need either a DJVU plugin or Adobe's Acrobat Reader, both which are free.